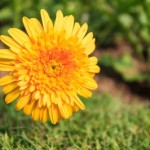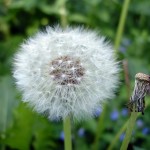 All too often these words and phrases are nothing but hollow echos of meaninglessness. In some settings, they are as plentiful as dandelions in an abandoned front yard–and just as useless. In fact, just like dandelions, false strategic efforts can multiply, spread seeds, and eventually choke out true strategic actions.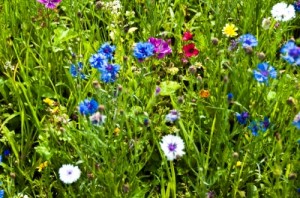 At Civicus Consulting Group, we are strategic. We have the rare ability to take the long view and bring about sustainable, transformational change that achieves real results. Whether it be through our balanced scorecard strategic planning, our strategic fundraising, or our strategic communications, we help leaders shape the future–not just respond to it. Our strategic planning is the real deal, not counterfeit dandelions.
We work with corporate, nonprofit and government leaders to create the future. We believe that every organization has the capacity to achieve greatness and have a lasting impact on communities, clients, customers, cultures, or causes. We do not believe in the quick fix, the superficial plan, or the one-size-fits-all approach. We assist leaders in bringing about true change within their organizations, positioning them for long-term success.
Our strategic planning work is based on the balanced scorecard approach. For nonprofits and governments, we tailor the balanced scorecard through use of logic models, funding streams, and other unique aspects of the public administration field.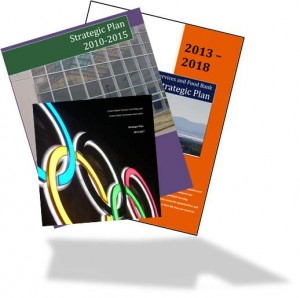 By utilizing our services and methods, leaders across all sectors are able to achieve greater success through focusing of resources and building cultures of accountability. We help leaders identify strategic outcomes and develop strategic goals. We identify both internal and external potential barriers to success and work with CEOs and other leaders to overcome them. Our strategic planning always includes milestones and targets, deadlines and responsible parties, and activity calendars so that individual teams and staff members will know their particular role in the overall operations. We include multi-year and annual calendars, with month-by-month activities designed to achieve specific outcomes for ultimate success.
For Nonprofit Leaders
Most organizations do not take the time to develop–let alone to implement–fundraising plans. They engage in fundraising efforts, but these efforts often fail to achieve the desired results, leaving a gap between what is needed to accomplish the strategic plan and the revenues realized. Our DonorPlan© Strategic Fundraising model helps nonprofit leaders by establishing solid foundations, identifying and prioritizing potential donors of major gifts, and developing realistic strategies to build mutually beneficial relationships with those potential donors. The DonorPlan© model is a strategic, disciplined approach to major gift fundraising and is fully described in our book More Money, Less Asking. Our public workshops have met with uniformly positive reviews. And our private planning sessions with individual organizations result in full-fledged strategic fundraising plans that nonprofit leaders and fundraisers use to succeed with their major gift efforts.